Building Audiences with Campaign Data
Building Audiences with Campaign Data
Once you have created and published a campaign, you can begin to create audiences based on the results of the campaign. You can then use those audiences to target additional campaigns. By doing this, you can string campaigns together into user journeys. To quickly create audiences based on campaign results, look for the
little blue plus icon on your campaign report:

Clicking this will take you to the audience builder with either reached or converted users selected (depending on what you clicked). You can further edit the rule based on your needs. Here is an example of an audience condition using campaign data: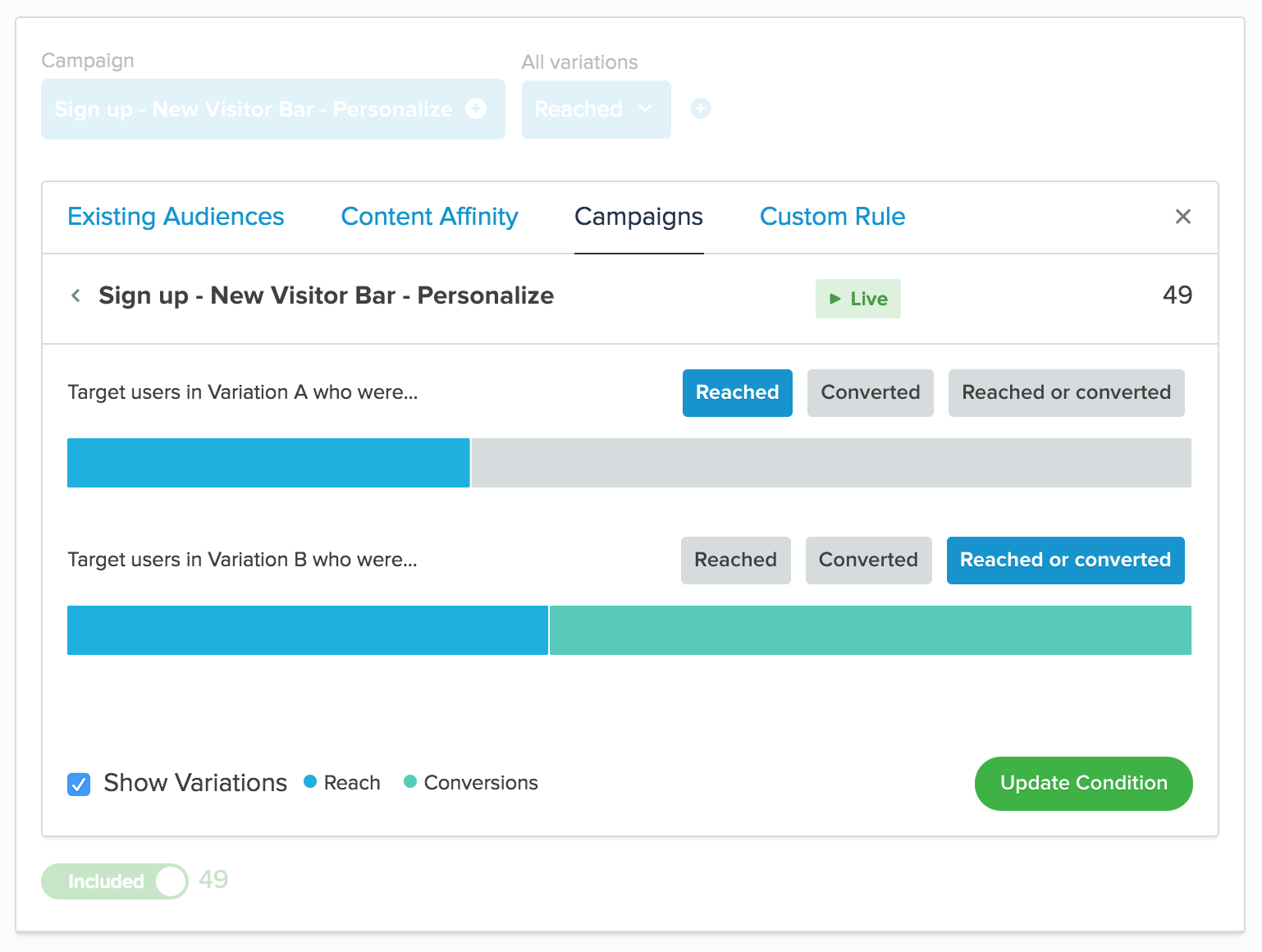 This example shows a condition that will select users in Variation A who have been reached but didn't convert, and users who have been converted and reached in Variation B.
---